Home and Building Automation
KNX is the synonym for smart home and intelligent building control. In this innovative system, all devices communicate with one another via a single bus cable which is installed alongside the normal power lines. This means that all electrical functions are connected with one another via the bus system, both in residential and commercial buildings.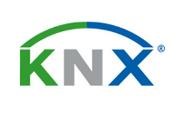 The KNX standard
KNX is based on the simple, yet proven KNX technology which is accepted as the world's first open standard for the control of all types of intelligent buildings – industrial, commercial or residential.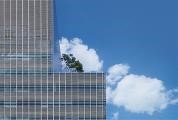 Benefits
With the KNX system, the buildings we occupy are easier to manage and control, resulting in increased flexibility, security, economic efficiency and convenience. The operational flexibility of an KNX electrical installation allows the everyday working or living environment to be easily adapted to the individual's needs – now and in the future.
Advantages
In comparison with classic electrical installations, an intelligent building control system offers noticeable advantages.
All the different functional subsystems within the building are integrated via a bus connection to a single communicating system. This enables the optimal, energy efficient interaction of the subsystems, which is almost impossible with conventional technology.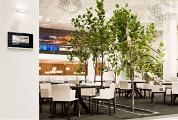 More comfort, more efficiency, more safety
Intelligent building control systems enable the realization of a complete solution according to the wishes of your project partners and customers, whether they are buyers, tenants or operators. The functions of  KNX can be quickly and simply adopted to suit to the individual needs and uses of the premises. The system warrants energy-saving, tailor-made control of all electrical consumers and offers at the same time the best possible safety and security for people and property.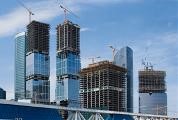 A wise investment
Utilizing KNX means cost advantages throughout the entire lifetime: from planning and implementation, through the building phase, sale or rental, right up to operation and administration. This ensures that the building well be up-to-date and profitable in the long-term thus ensuring a short amortization period.
KNX – The standard
KNX is the first globally standardized system for the automation of residential and non-residential buildings in accordance with the international standard (ISO/IEC 14543-3), the European standard (CENELEC EN 50090, CEN EN 13321-1 and 13321-2), the Chinese standard (GB/Z 20965) and the US standard (ANSI/ASHRAE 135).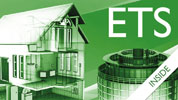 ETS – The universal KNX software
Electrical professionals can simply select products from a database by drag-and-drop, set the parameters and interconnect sensors and actuators with one another. After a KNX installation has been successfully commissioned, the ETS software tool assists in the creation of the project documentation. The ETS runs under the current versions of Microsoft Windows®