A LITTLE LIGHT GOES A LONG WAY
It's easy to make your home secure with our smart lighting essentials.
Wink empowers you to stay connected to your home no matter where you are, while keeping your house and family safe.
HOME SITTER
Make it look like you're home when you're away.
Traveling and worried that your house looks empty? With Home Sitter, Wink turns your lights on and off in a realistic pattern to make it look like you're home when you're away.
 

MOONLIGHT

Never again come home to a dark house.

Moonlight syncs to your local sunrise and sunset, turning your lights on and off accordingly.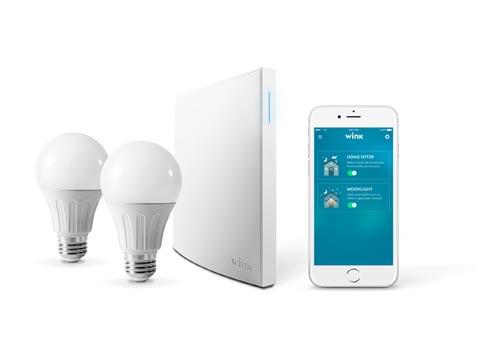 PLUG, POWER, AND PLAY
Get connected in minutes with Wink's specialized pairing technology.
We've simplified smart home setup even further with Wink Bright. Simply plug in and connect the Wink Hub 2 to your home's internet, twist in the bulbs, then download the Wink app. Wink will detect the products and automatically connect them to your account.
HOW IT WORKS
We're constantly improving the Wink Hub 2 and Wink app
When you control your lights using the Wink app, your smartphone sends a signal over the internet to your hub to turn your lights on and off.
KEEP GETTING SMARTER
Hundreds of products from dozens of brands, and counting…
Once you've set up Wink Bright, it's easy to add locks, thermostats, sensors, alarms, and more to enhance your Wink smart home. Hundreds of connected products from dozens of trusted brands work with Wink, giving you freedom to choose the devices you trust that make your home safer and more efficient.